Invisalign® Clear Aligners | Santa Rosa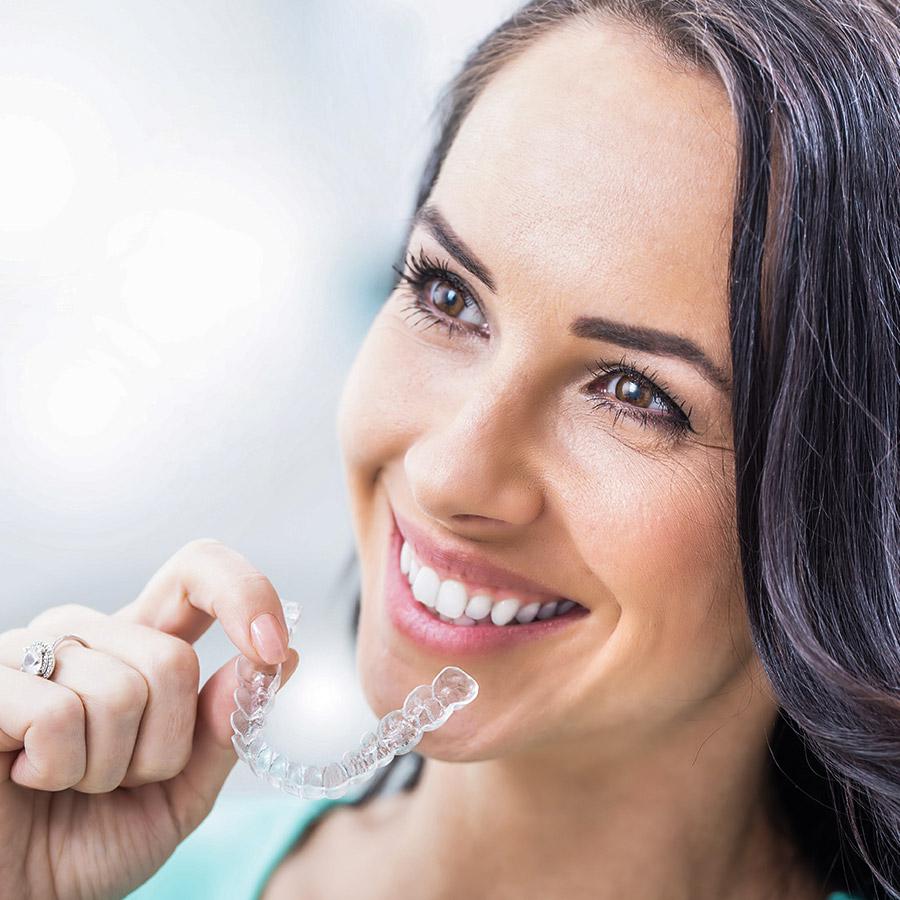 The alignment of your teeth is incredibly important. If you have crooked teeth, your smile, and your confidence, are greatly affected. Crooked teeth increase your risk for cavities and gum disease. They can increase your risk of tooth damage. You may also develop issues such as bruxism, a condition in which you grind and clench your teeth. Correcting tooth alignment has traditionally been accomplished with metal braces. In our Santa Rosa dental office, Harry Albers DDS, we can provide you with a much more discreet treatment using Invisalign.
What Is Invisalign?
Invisalign is a modern orthodontic treatment used to correct the alignment of your teeth. This treatment uses clear plastic aligners, which are made from impressions of your mouth. The aligners look similar to whitening trays and are made to be worn over your teeth.
In addition to being clear, Invisalign aligners are also removable. However, they should only be taken out to eat or to take care of your teeth. To achieve the best results in the shortest amount of time, the aligners should be worn for 20 to 22 hours every day.